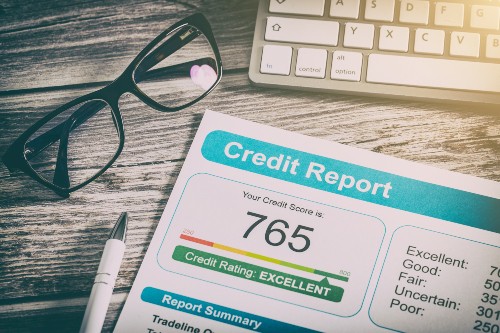 A credit score is very simply a reflection of your financial history. When applying for a mortgage lenders will look at your monthly income, assets (available cash for downpayment and closing costs), DTI ratio, and the ever important credit history. Your credit score is used when applying for a mortgage.
Credit scores take into account your personal history of paying bills, utilities, credit cards, loans, rent, and previous mortgages. The score is reflected in a number range typically from 300-850. Different loan types have different minimum score requirements (which may vary depending on the lender) typically starting at 580 for an FHA or VA loan, 620 for a conventional loan to 640 for USDA loans.
National Credit Agencies
There are a number of credit agencies in the United States. The top three players are Equifax, Experian, and TransUnion. They use data analytics from FICO (a data analytics company based in Bozeman, Montana, and founded in 1956) and VantageScore (a joint venture created by the top three players in 2006) to determine your credit score.
Equifax: 850 is a perfect score. 670-739 is good. 300-579 is poor.
Experian: 850 is a perfect VantageScore. 661-780 is good. 300-499 is very poor.
TransUnion: 850 is a perfect VantageScore. 720-780 is good. 300-600 is very poor.
Factors Affecting Your Credit
There are several common factors that will affect your credit score. They are often put into five categories: payment history, credit usage, length of credit history, types of accounts, and recent activity. Keep in mind there are many different scoring models used by potential lenders. Different lenders have different criteria when granting credit.
Improving Your Credit
Improving your credit is simple. You need to pay your bills on time. You must pay at least the minimum payment on debts and on time. You need to keep credit card balances low. You should only open accounts that will be reported to credit bureaus. You should only apply for credit when you need it.
Better Credit Will Save You Money
There are minimum credit score requirements for various loans. But even if you meet the minimum score requirement you can save a significant amount of money on your mortgage by improving your score. In the world of credit scores, it pays to be responsible.
Experian has shared an example of a 30-year fixed-rate $250,000 mortgage with a 670 FICO score vs a 720 FICO score. The better score could mean your monthly payment is $72 less each month and save you over $26,000 in interest payments over the life of the loan.
Coldwell Banker Classic Properties is Central Vermont's oldest Coldwell Banker franchise. We look forward to helping you with all of your real estate questions and finding the perfect home. Contact us today or start your home search here.